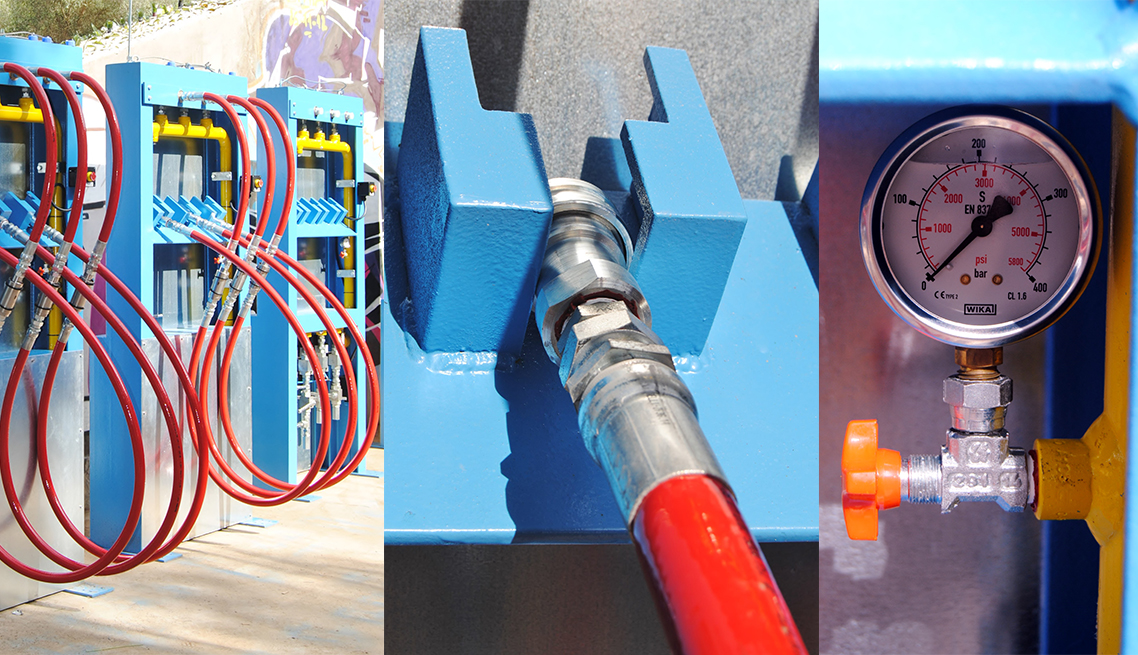 DESCRIPTION
The CNG DISCHARGE MANIFOLD are designed equipments for the gas transfer from the transport system to the CNG PRMS. These equipments allow this operations in a controlled and safety way.
CONFIGURATION
THE CNG DISCHARGE MANIFOLD can be configured with the following parameters:
Flow : 650 – 3000 m3(s)/h

Manual or automatic mode

Minimum inlet pressure from 10 o 20 bar
Connection with the transport system : ISO, NGV1 o NGV2

Automatic manoeuvre by gas or compressed air.